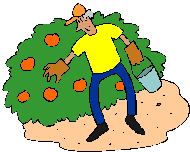 Looking for Recommended British Books about Bottling, Jam making, Food Drying and Preserving in 2022? Scroll down this page and follow the links. And if you bring home some fruit or vegetables and want to preserve, freeze, make jam, salsa or pickles, see this page for simple, reliable, illustrated preserving, freezing or bottling directions. There are plenty of other related resources, click on the resources dropdown above.
If you have questions or feedback, please let me know! There are affiliate links on this page. Read our disclosure policy to learn more.
Recommended British Books about Bottling, Jam making, Food Drying and Preserving
Whether you are canning for your first time or in your 50th year of canning; all the books and recipes you need are here, and at the best prices you'll find anywhere.
Everything All can be shipped by a variety of methods, including overnight, if you have a canning emergency!
Note: In response to requests for canning products and books, I've added this page, and I've found reliable suppliers for the products here. I appreciate your business- buying the products here helps support the website!
Of course, you can find hundreds of free lab-tested recipes on our website here and on our sister website here, which can all be printed as a PDF, but some people prefer a book.
Canning and Preserving Food for Beginners
The Essential Guide to Preserving, Water Bath and Pressure Canning. With Many Easy, Healthy, And Tasty Recipes to Prepare at Home
This is a good straightforward guide with directions and recipes, which gets excellent reviewers from purchasers with the UK.
The All New Ball® Book Of Canning And Preserving: Over 350 of the Best Canned, Jammed, Pickled, and Preserved Recipes Paperback – Illustrated, 6 April 2017
The Ball "Blue Book" is the bible of home food preservation in the U.S., made by the inventors of the 2-piece lid and ring system (used by Kilner now) and the U.S. department of agriculture.
WATER BATH CANNING & PRESERVING COOKBOOK FOR BEGINNERS: A Complete Guide to Water Bathing, Pressure Canning, Fermenting, Dehydrating, Freezing, Salting Harvesting and Smoking. Paperback – 1 Jan. 2022
This is a comprehensive guide with many recipes, including freezing, smoking, fermenting and drying, in addition to bottling.
The The New Complete Book of Self-Sufficiency: The Classic Guide for Realists and Dreamers Hardcover – 3 Jan. 2019